This is a list of some of the conditions we treat. If you don't see your condition listed, please contact us!
Adrenal Fatigue Disorders: There are so many signs and symptoms belong to this category. This is the disorder of modern society. (Try this Adrenal Quiz to see if you are experiencing Adrednal Fatigue.)
Neuro/psychological Disorders: Neuralgia, Headache, Migraine, Sciatica, Anxiety, Panic attack, Depression, Nervousness, Seasonal affective disorder, Short term poor memory, Irritable Bowel Syndrome, Easily susceptible to stress, ADD, Restless Leg Syndrome, Dream Disturbed Sleep, Excessive Sweating (underarm, feet, hands, whole body), Excessive Worry, Difficult to focus, Lack of Joy, Sadness, Lyme Disease.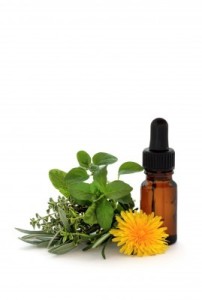 Musculoskeletal Disorders: Muscle & Joint Pain, Tendinitis, Herniated Disk, Arthritis, Knee Pain, Whiplash, TMJ, Sciatica, Hand and wrist pain, Foot pain, Carpal Tunnel Syndrome, Rotator Cuff Injury, Bursitis, Nerve entrapment, Stiff Neck and Shoulder, Pain after the hip replacement surgery, Bunions, Thumb Pain, Pain Between Scapula
Pediatric Disorders: Asthma, Bedwetting, Colic, Indigestion, Thrush, ADHD, Sleep Problem, Frequent Ear Infection (see Children's Therapy)
Digestive Disorders: Constipation, Diarrhea, Acid reflux (GERD), Irritable Bowel Syndrome, Irritable Bowel Syndrome, Food Sensitivity, Gluten Intolerance (Quiz), Kidney Stones, Ulcerative Colitis, Stomach Flu, Hernia, Hemorrhoids, Abdominal pain/cramps, Poor appetite, Excessive appetite, Gallstones inflammation, Gassy, Bloating Stomach, Belching, Nausea, Leakey Gut, Small Intestine Bacterial Overgrowth (SIBO), Parasites, Yeast over growth (Candida Albacans). Try this Candida Quiz!
Circulatory Disorders: Edema, Blood Pressure Regulation, Poor Circulation (Cold feet, Cold hands), Elevated Cholesterol, Anemia, Hypo/Hyperglycemia, Chronic Fatigue, Fibromylagia, Blood Sugar Imbalance (Quiz).
Endocrine Disorders: Adrenal gland disorders, Diabetes, Weight Control, Thyroid Problems, Spontaneous Sweating, Face flushing, Pituitary gland disorders, PCOS, Metabolic disorders
Respiratory Disorders: Acute and Chronic Asthma, Bronchitis, The Common Cold and Flu, Frosty Phlegm, Chronic Dry Cough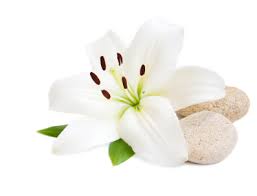 Urinary Disorders: Men's Health Issues Enlarged Prostate, Frequent Urination – Hyperactive Bladder, Sexual Dysfunction, UTI, Frequent urination, Incontinent
Sensory System Disorders: Allergies, Acute & Chronic Sinusitis, Visual migraine, Eye Fatigue/Strain/Dry Eyes, Meniere's Disease, Tinnitus, Vertigo, Post-nasal-drip, Dry throat, Frequent ear infection, Pain after the dental procedure, toothache without cavities, gum pain
Gynecological Disorders: PMS, Irregular menstruation, Dysmenorrhea, Amenorrhea, Menorrhagia,  Menopause, Infertility, Endometriosis,Cystitis, Breech Birth, Morning Sickness, Induced Labor, Ovarian cysts, Uterine Fibroids, Irritable Bowel Syndrome, Vaginal dryness, Vaginal discharge, Vaginal sores
Dermatological Disorders: Eczema, Dermatitis, Warts (autoimmune disorder – try acupuncture with applying frankincense essential oil)
Chemotherapy: Acupuncture can also benefit patients who are experiencing the side effects of chemotherapy. Beginning acupuncture before chemotherapy will usually help both physically and emotionally.