Contact Japanese Acupuncture Clinic Lexington
Tamie Taniguchi Bilazzo Lic. Ac., M.A.O.M.
394 Lowell Street, Ste #10 Lexington, MA 02420
Phone (cell) : 781-254-2206
Email: tamietreatment@gmail.com
Text or Email are the best ways to reach me during clinic hours. If you would prefer to talk on the phone, I may not be available to pick up your call during clinic hours, as I am treating patients. Please leave your phone number, a brief message, and the preferred time frame you would like to talk. I will call you back the time frame you requested.
---
Clinic Hours: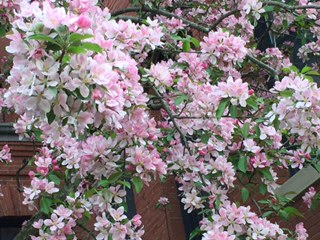 Monday* 10:30 am – 1:30 pm
Tuesday 8:30 am – 1:30 pm; 3:30 pm – 9:00 pm
Wednesday: 2:30 pm – 8:00 pm
Thursday: 12:00 am- 6:00 pm
Friday: 8:00 am – 2:30 pm
Saturday 6:45 am – 2:30 pm
Sunday* by appointment
*Monday evening and Sunday afternoon hours will become available on demand.
Special Circumstances:
I will definitely be available for patients the night before going for embryo transfer. I will try to accommodate you as much as I can for IUI/IVF patients (during suppression, trigger and retrieval). If you are a new patient and would like to come on Monday, Thursday, or Sunday, please contact me for availability.
(For out of state fertility patients, I recommend scheduling your initial consultation and treatment on a Saturday.)