Although some people still think of fertility as a "woman's problem," a third of all cases of infertilty involve problems solely with the male partner. Infertility in a man may be the sole reason that a couple can't conceive, or it may simply add to the difficulties caused by infertility in his partner.
---
Male Fertility issues: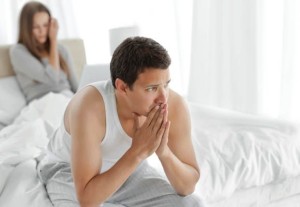 Must Read Articles:
Supplement Recommendation:
There are many supplements that can enhance male fertility.
Ashwagandha– This little known herb is powerful supplement to combat stress-related infertility, increases serum testosterone and other reproductively critical hormones.
Maca Root – benefits for infertility in men
L-Carnitine (for low sperm counts):L-Carnitine from foods – meat and dairy or L-Carnitine 2000-3000 mg/dayor N-Acetylcystine (NAC) 600 mg/day to improve volume and motility in men.

Reduces semen viscosity, making it easier for sperm to move forward and reach their goal of fertilizing egg cell.
Helps to raise serum testosterone levels, improve parameters of sperm quality and is known to help protect sperm DNA and the membrane from damaged caused by free radicals
L-Arginine (1000 ng x 2/day): This amino acid is found higher concentrations within sperm heads. Arginine can help to boost healthy sperm count and sperm motility

L-Arginine – Good food sources: chickpeas, meat, fish, nuts, seeds, oatmeal; supplement – I recommend thisAmino Acid Combo. comes w/ L-Glutamine, Ornthine, Lysine & Glycine
Tribulus and Adrenal Complex  –The king of fertility herbs. I highly recommend these herbal tablets from Medi Herbs (manufactured in Sydney AU).
Selenium (200 mcg/day): I recommend this food based supplement. Antioxidant, involved in spermatogensis and testicular development, as well as assisting motility

Selenium – Some of the best food sources for selenium are Brazil nuts, fish, sunflower seeds, poultry, mushrooms, eggs, and onions.
Zinc (50 mg/day): Depletion of zinc reduces the volume of semen produced. Good food sources for zinc includes oysters, wheat germ, liver, pumpkin seeds, beef, lamb and peanut.

Increases sperm counts, mobility, fertilizing capacity, decreases levels of DNA damage, structural abnormalities in sperm, and levels of antibodies to sperm that can impair sperm quality
Glutathione (100mg/day) – This is one of the human body's most powerful antioxidant. Oxidative stress is the key inhibitor of fertility. It has a very positive effect on sperm morphologyand motility.

Foods contain Glutathione are: fish, red meat, poultry, watermelon, walnuts, eggs, onion, garlic, avocados, peaches, spinach, tomatoes, peas, broccoli, rice bran and brussels sprouts
CoenzymeQ10 (Ubiquinol-QH) 100 mg/day:Improve sperm motility, sperm count, and sperm morphology. Ubiquinol-QH is the best form of CoEnzymeQ10 to take.

Good food sources: avocado, sesame seeds, spinach, chicken, beef, peanuts, oilive oil.
Omega-3 Fish Oil (1840 mg/day): DHA & EPA improve total sperm count and concentration. Omega3 rich Mediterranean style diet boost the chances of successful conception.
vitamin B-12(5000 mcg per day); I recommend Methylcobalamin sublingual or spray form than taking cynanocobalamin or hydroxocobalamin
pomegranate juice / extract – wonder fruit for male infertility