Healthier Choices
We've all heard of healthier alternatives, but what is best? Here's a handy chart for you:
Instead of…
Try…
Margarine
Coconut Oil – read the benefits of coconuts oil and start using today. Aroma FREE Coconut Oil
Butter – Chose "Grass-fed" butter like Smjor, Lurpak, Kerrygold, Anchor, Organic Valley
Olive Oil –  best used as salad dressing. This is my favorite brand (order online).Ghee "Organic Clarified Butter" –  great butter to cook, sautee vegetables
Red Palm Fruits Oil -Very Stable oil… So many benefits. Used for many years in countries where palm trees grow. Tamie's recommendation – Okonatur or Jungle Red Palm Fruits Oil
Cow's Milk
The first choice will be Hemp Milk. "Tempt" brand is carrageenan (thicker used for many dairy products. It is the one of chemical causes inflammation. Stay away from the products contain it) free. If you would like almond milk – whole foods "365" and "Silk" brands are carrageenan free. Almond contain high amount of magnesium which is great but also high on oxalic acid. For that reason, Almond for everything – milk, flour, butter etc… are not recommended for daily usage.
Peanut Butter
Try Sunflower Seed Butter, Pumpkin Seed Butter, Almond Butter, Cashew Butter, Walnuts Butter.
Yogurt
Home made coconuts yogurt will be the best. Kefir – Store bought kefir contains10 (contain sugar) – try making your own! You will get 45-55 strains of good bacteria and no sugar. Homemade kefir site. Make sure you make it "correctly" because of high in sugar content. Sugar turned into bacteria and ended up in Candida overgrowth. I have seen this scenario many times.
Soy Sauce
Gluten-Free Soy Sauce, Coconut Amino either Ojio brand or Coconut Aminos Soy-Free Seasoning Sauce (this is taste like soy sauce but not contains gluten)Nama Shooyu : soy sauce alternative – bragg's liquid amino (read this blogs first)
Pancake Syrup
Real Maple Syrup from Vermont.
Table Salt
Sea Salt – Choose Sea salt – Celtic Sea Salt Brands and sometime use "Hawaiian Black Salt" from Frontier
Sugar
Coconut Palm Sugar, Stevia  or this brand which I use.)
Mayonnaise
Avocado Oil Mayonnaise or order from here,  (recipe)Veganaise
Gatorade
Coconut Water, Endure, Kevita
Honey
Local Raw Honey, Manuka Honey
Protein Powder
 I recommend Collagen Based Protein Powder, or this brand (chocolate / vanilla)  available in my clinic
Oatmeal
Oat Bran – Low Carbohydrate, High Soluble Fiber (Beta-Glucan), Gluten Free Oat Bran is much easier for your gut to digest than oatmeal because it contains higher amount of digestive enzymes
Stool Softener
 Add Sabja (basil Seeds) 1 tsp into 6 oz of water (with or without shake) per day *contraindicated during the pregnancy*
 Coffee Creamer
 MCT Oil Powder Form. Bulletproof Coffee uses the MCT Oil and butter but I found this powder form is better if you are going to add creamer. This is the great substitute for that.
W.Wheat Bread
 Try to eat sourdough bread instead. Sour tastes come from fermented sourdough culture. Much more benefits to your digestive system than eating whole wheat bread loaded with herbicide and round-up.
---
Foods to Avoid
Please check here to find out toxic chemicals I listed on my site.
| | |
| --- | --- |
| Kraft Mac and Cheese | Contains "Coal Tar" artificial food coloring yellow 5 and yellow 6 to make vibrant yellow color. |
| Synthetic Vitamins | Vitamins from natural sources are best. Synthetic vitamin B will make your urine neon about 1/2 hour later because it is water soluble; it "comes in and flushed out," but the same thing does not happen to your liver. Watch for the term "Neutraceuticals," used to make people to think that pharmaceutical levels of "nutrients" are better but they are not. Check out my Vitamins and Supplements information |
| Packaged Lunchmeat | It is high in sodium, and often contains gluten. It also contains Petroleum (BHA/BHT) |
| White Bread | Contains asthma causing allergen "Azodicarbonamide" which found in yoga mat, sneaker, forms and plastics. |
| Mountain Dew Soda | Contains "brominated vegetable oil" which is already banned in Europe. |
| High Fructose Corn Syrup | The dangers of HFCS can be found everywhere. "What's wrong with high fructose corn syrup" – very informative article. The lists of products with NO High-Fructose Corn Syrup, HFCS Free Food List. Please print out and take it with you for your food shopping. |
| | |
| | |
| | |
| | |
| | |
| | |
| | |
| | |
| | |
| | |
Home & Personal Goods:
A handy chart to help you make better choices in your everyday household products:
| | |
| --- | --- |
| Try Replacing Your… | With… |
| Plastic Food Containers | Glass Food Containers – try GlassLock |
| Laundry Detergent | EcoMe, Method Fresh Air, Mrs. Meyer's, Ecover Zero |
| Fabric Softener | Ecover Morning Fresh |
| All-Purpose Cleaner, dish detergent | Ecover Lemon, Mrs. Meyers |
| Hand Soap | Everyone Hand Soap, Mrs. Meyers Lemon Verbena |
| Body Wash | Dr. Bronner's magic soap, TeaTree (good to use for dog as well) |
| Shampoo, Conditioner, Hair Coloring products |  Head Products, Herbatint, Naturtint |
| Toothpaste | Natural Dentist Fluoride Free Peppermint Sage, Nutribiotic Dental Gel Peppermint |
| Plastic Water Bottles, Water Filter | AquaTrue is the one I use. High Quality Filtering System to filer "fluoride" out as well |
| Hair Dye | Naturtint – No ammonia, no resorcinol, no parabens Herbatint – Better grey coverage! |
| Non-Stick Frying Pan |  DeBuyer Carbon Steel Frying Pan |
| | |
| | |
| | |
| | |
| | |
| | |
---
And more:
Shop Better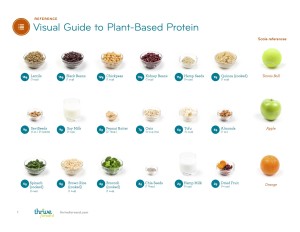 Do you have uncontrollable cravings at times? Have you experienced the feeling that your body is still not satisfied after consuming a substantial amount of calories? If your answers are yes to these questions, your body is telling you to "hunt" for more nutrient dense food.
What are nutrient dense foods? Nutrient dense foods contain a concentrated source of vitamins and minerals that give us the most nutrients with the least amount of calories. They allow us to digest more slowly, nourishing the body with a feeling of satiety. Lengthening the duration of digestion also means maintaining a balanced insulin level, so you will feel hungry less often.
Nutrient dense foods, such as Plant-Based-Protein, typically consist of only one ingredient that comes from the natural source, most often without packaging or labels. The more ingredients, the less nutrient dense the food product that is. Visual Guide to Plant Based Protein Chart. You see why my shake recipe contains a lot of seeds and beans!!!
When you shop for your groceries, remember to pick up nutrient dense foods to help maintain a healthy weight and enhance your health.  Though nutritional supplements can help, they simply cannot provide the same complex array of nutritional values found in natural whole foods. Remember what you put in your body impacts everything about you. Visit the Diet and Vitamins and Supplements pages to learn more about how to fuel your body in a more effective way. As the variety and availability of food increases, the quality often drops. This is why it is so important you take an active role in your diet, and be aware of what you're putting into your body.  We as a nation simply do not consume enough fresh fruits and vegetables.  Many of us get whole grains from consuming refined wheat breads, pastas, cereals, and instant rice.  But the reality is that refined foods are not providing our bodies with the nutrition we need to be healthy. The top 10 Major Food Companies can make it really hard to find the real food these days. Shop wisely!
The simple beet, harvested from organic, nutrient dense soil, contains over 140 vitamins, minerals, enzymes and phytonutrients!
---
Buying Organic
The following vegetables and fruits contain 47-67 pesticides per serving. BUY ORGANIC !!!
Be a "Sticker Stickler!"
Those little stickers on fruits and vegetables you buy at markets are called PLU (Price Look-Up) codes, and each number has a meaning. Organically grown fruits and vegetables have 5 digits PLU starting with 9xxxx. Conventionally grown produce have 4 digits PLU -3xxx or 4xxx, Please do not buy 5 digits PLU starting 8xxxx which indicates GMO (genetically modified produce). Here's more details about PLU codes.
Tomatoes
Hot Peppers
Apples
Blueberries
Strawberries
Peaches
Celery
Lettuce
Nectarines
Sweet bell peppers
Spinach
Kale
Collard Greens
Cherries
Potatoes
Grapes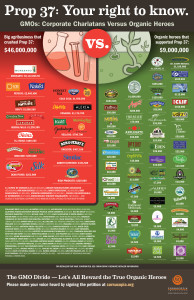 It is CRAZY but pesticide residues were still seen on 67 % of the samples, which were all either washed or peeled before being tested by EWG ( Environmental Watchdog Group). Is it worth paying extra 2-3 dollars for organic tomatoes and organic lettuce tonight ? Who owns organics? Many large agribusiness giants owns familiar organic food brands like Morning Star, Kashi, Gardenburger, Bear Naked are own by Kellogg's. See the infographic to the left, or check out another chart.
Did You Know…
…organic tomatoes are 12 x higher in magnesium, 68 x higher in manganese and 2,000 x higher in iron?
…organic kale has more iron than beef, more calcium than mil, 10 times more vitamin C than spinach Per Calorie? High in vitamin K1, potassium, folic acid, lutein and vitamin A and C.
…organic lettuce is 5 x higher in calcium, 50 x higher in iron and 170 x higher in Manganese (essential mineral) than non-organic lettuce?
…it takes 19 ears of corn to equal the nutritional value of 1 ear of corn grown in 1940?
Some produce has a strong outer layer that provides a defense against pesticide contamination. Though organic is best, it is safer to eat these foods even if they are not organic.
Onions, Cabbage, Grapefruit, Avocados, Sweet Corn, Pineapples, Mango, Sweet peas (frozen), Asparagus, Kiwi fruit, Eggplant, Cantaloupe, Watermelon, Sweet onions, Sweet Potatoes, Mushrooms
---
Oregano helps soothe stomach muscles
Mint can ease hiccups
Ginger is for anti-nausea remedy
Garlic is natural antiseptic
Fenugreek helps flush out harmful toxins
Fennel can reduce bad breath and body odor
Clove is anti-microbial
Sage is antiseptic and antibiotic
Thyme relaxes respiratory muscles
Basil can relieve gas and soothe stomach upsets
Cayenne can stop a heart attack
Dill treats heartburn, colic and gas
Rosemary is strong antioxidant
Black Pepper -is Good for great for nagging cough and helps to relive indigestion
Cinnamon is good for diabetes, lowers blood pressure, antibacterial, anti-fungal and anti-inflammatory properties, rich source of minerals and dietary fibers, cures constipation, improves memory, cures cough, relieves toothache!
Turmeric – Take 250mg 2-4 times per day. Great Anti-inflammatory plant based supplement! Curcumin is the active ingredient in turmeric. Both Turmeric and curcumin are good for any inflammation disease which covers almost all diseases.
---
Whole Fat vs. Low Fat:
Coronary Artery Disease (CAD) now accounts for 40% of all deaths in this country.  Why was this disease extremely rare in 1920s?  Take a look at these facts as a result of our adoption to the low fat diet at the turn on the 20th century:
Our consumption of butter has decreased from 18 lbs. per person per year to 4 lbs. per person per year
Vegetable oil consumption has risen 400% in the form of margarine, shortening, and refined and highly processed vegetable oils.
Sugar and processed foods have increased by 60%.  Sugar consumption in particular has jumped from 5 lbs. per person per year to 175 lbs. per person per year!!
Introduction of the processed vegetable oils and processed foods high in sugar have transformed our diet to low fat.  But… all fats are not created equal!  Processed fat is different from the saturated fat from animals on pasture the way nature intended.  Current research indicates that combination of the high consumption of sugar and trans-fat leads to inflammation in the body and causes damage to the arteries.
 What should we incorporate in our diet?
Good saturated fats are important to our body chemistry.  Traditional diets include meats from grass-fed and pastured animals, butter, whole milk dairy products from cows on pasture and good fats such as coconut oil and lard for cooking.  These saturated fats contain the essential fat-soluble Vitamins A, D, and K2, all needed in large amounts for our immune system, cell membranes, organs and brain.  Animals that are not consuming green grass will have a deficiency in Vitamin A and K in their fat, organ meats, butterfat, and egg yolks.
For more information on this topic, please read Gary Taube's NY Times article and Ann Louise Gittleman and more:
Big Fat Lies (uncover the secret to How You Can Eat Fat, Lose Weight)