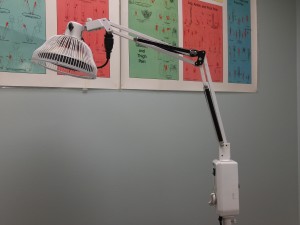 Each room has Far Infrared Heat Lamp to warm up from the core of your body. Tables are heated and I also provide heated rice bags for neck and shoulder and toes during the cold winter time.
The benefit of having TDP Infrared Lamp.
How does the TDP lamp works?