Tamie Taniguchi Bilazzo, Lic. Ac., M.A.O.M., Dipl. O.M.
The acupuncturist specializing in Hormone Imbalance & Gut Health with Functional Medicine by treating the root cause.
I was featured in this magazine as the hidden gem in Boston!
Gentle and efficient treatment for both symptoms and the root of illnesses by including immune enhancement, hormone and structural balancing and stress reduction. A wide range of conditions treated including Fertility, Thyroid, Adrenal Fatigue, Gluten Sensitivity, Insulin Resistance, Gastrointestinal Issues, Detox, Allergies, Hormone Imbalances, Mood Disorders, Autoimmune Conditions, and Pain Management.  Practitioner care as well as patient self-care with instruction in exercise, diet, nutrition, lifestyle changes and proper meditation & breathing technique to reach health goals with a minimum number of office visits.
This website is a hub for myself as a practitioner, my patients, and online viewers who are interested in alternative medicine. I treat almost every health condition imaginable using thin hair like needles, cold laser, cupping, and other modalities along with exercises, dietary, and nutritional advice. I look forward to working with you on the road to better health! I frequently post useful information as the blog post. Please visit my blog often. ~Tamie
---
Post Graduate Education & Training Includes: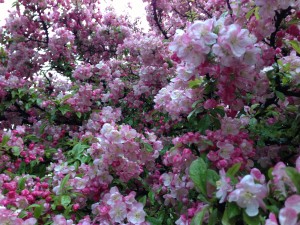 2016:
I am the first practitioner from the state of MA to receive the certification from Hashimoto's Institute Practitioner Training Program in 8/2016. My summer was totally devoted to studying this particular chronic illness many of my patients have. My name is listed on this Preferred Practitioner List among other functional medicine practitioners.
---
2017:
Oriental Medicine:
How to treat parasites (*Gu Syndrome in Chinese Medicine)
Perimenopausal Transition
The Liver: Unique Clinical Applications of Classical Herbal Strategies (*Estrogen Dominance/ Symptoms Caused by Chronic High Stress)
Safety in Acupuncture Therapy
The Integrative Approach to Diagnosing and Treating IBD (*IBD – Irritable Bowel Syndrome, Ulcerative Colitis, Crohn's Disease and Other Bowel Diseases)
Treating Internal Pathologies with Acupuncture
How to treat chronic pain II
Functional Medicine:
Mastering Functional Lab Test Analysis (Metabolic Healing)

Blood Sugar Metabolism
Ammonia & Urea Cycle Function
Redox & Detoxification
Microbial Balance & GI Function
Neurotransmitter Balance
Vitamin B-6 Implications
Thyroid, Viruses & Autoimmune
Sex & Adrenal Hormones
Mold Toxicity

 Blood Sugar & Insulin Resistance Mastery Course (Metabolic Healing)

Understanding Insulin Resistance and Inflammation
Biochemistry & Physiology of Glucose Metabolism
Essentials of Blood Chemistry
Nutrients & Botanicals to heal Blood Sugar Dysfunction
Dealing with Diabetic Complications
Individualized Nutrition

 Estrogen Metabolism & Methylation (Metabolic Healing)
1.  Abnormal Problematic Estrogen Metabolism and Methylation
2.  Genetic Mechanisms with Hormone Testings
3.  Steroidal Hormone Biochemistry and Estrogenic Pathways
4.  Cancer and Environmental Chemical Acceleration of Estrogen Hydroxylation
5.  DNA Stabilization
6.  Biochemical-Specific Nutrient Therapies
Clinical Mastery of the Digestive System (Institute of Nutritional Endocrinology)
5. Gastrointestinal Diseases – Practical Solutions for Practitioners (Dr. Michael Ruscio)  
6. Attend SHINE conference for functional medicine practitioner in Austin, TX in November (Dr. Ritamarie Roscalzo)
7.  Comprehensive Functional Medicine  1 Year Training (Practitioner Training Course at Kresser Institute)
Functional/Ancestral Nutrition
Basic Supplementation
Lifestyle and Environment
Gut Health
HPA (Hypothalamus-Pituitary-Adrenal) Axis Dysregulation (Hormones Imbalances)
Functional Blood Chemistry
Patient Care Management
---
Popular Blog:
---
Write Your Reviews:
Please write your review HERE on Google!!! (you need a google account), write on Yelp or simply email me your review! Thank you!!!